Chairman's Notes – John Thompson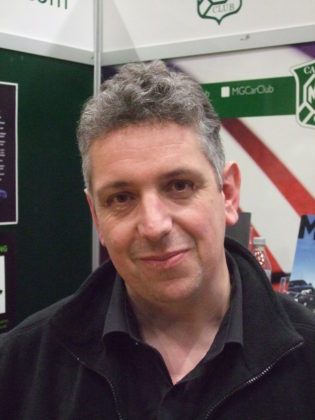 January 2019
Firstly,   A very Happy and Prosperous New Year to all our members and if you make new year's resolutions, I hope that one of those is to continue to enjoy your ZED throughout 2019.
The Events Calendar for the season has been published and contains some new events alongside the familiar annual shows.    I'm particularly pleased to introduce two new events;  The Meguiars Detailing Day held in March at  their Daventry premises where you can pick up some top tips from the professional detailers on keeping your ZED in great condition and the Monogram Sunday event that takes place in the stunning surroundings of Burghley House, Lincolnshire which is held entirely in aid of our chosen charity for 2019, The Stroke Association.
In my autumn notes I briefly mentioned the sad situation of the decline of the ZED model range on our roads and many of you will have read the announcement in this months Safety Fast! of the launch of the 'Save Our ZED's' Campaign.    In that article, I commented that the ZED range is an affordable way into MG ownership and the growing modern classic scene with good condition cars available from as little as £350, which makes a ZED car a great option for a young driver as a first car, as well as something fun!   I hope that the newly formed Young Members Branch will recognise this, as it would be good to welcome a new generation of ZED owners into the register.      As the campaign gathers momentum you can follow the progress on our website, in future editions of Safety Fast! and on our facebook page.
For those members who missed events in 2018 our review of the year gives an insight into the very busy year that the register had,  none of which would have been possible without the support and hard work of my committee colleagues.    We are always on the lookout for new members to either join the committee or just lend a hand at an event, even for an hour!.  We would be pleased to hear from you.
Back to our events,    we are preparing for the season opener, The MG Spares Day at Stoneleigh Park on Sunday 10th February when colleagues and members reconvene in the chilly halls of the National Agricultural Centre, always a fun event and our stand this year will feature some interesting ZED's.
I look forward to catching up with members at events throughout the 2019 season and welcoming new members to the ZED Register.
Drive Safely this Winter.