December 2016 Newsletter
Welcome to our December newsletter. It seems almost unbelievable that we have reached the end of our Zed's 15th Anniversary year already, but the second half of the year turned out to be as busy as the first with events.
It's been a busy time for ourselves too with some committee changes and some strong additional support. We have been to some memorable events since our last newsletter in June. We had a very successful MGLive! with a great turnout of Zeds on both days. The cool cloudy weather did not deter enthusiasts from attending, and in a classic example of a certain law the sun appeared for the second part of Sunday afternoon. The following month was the highlight of our year, ZED15. We headed to the British Motor Museum at Gaydon to celebrate this historic event. On the day over three hundred cars attended, most of which were Zeds! These included a very colourful selection of Mongram examples. With the added attraction of the revamped museum the day was a roaring success laying the foundations for similar arrangements for next year's MG Saloon Day. It's a similar story with many outdoor events, the rain we endured during the setting up on the day soon moved on leaving us with a glorious hot and sunny afternoon – perfect.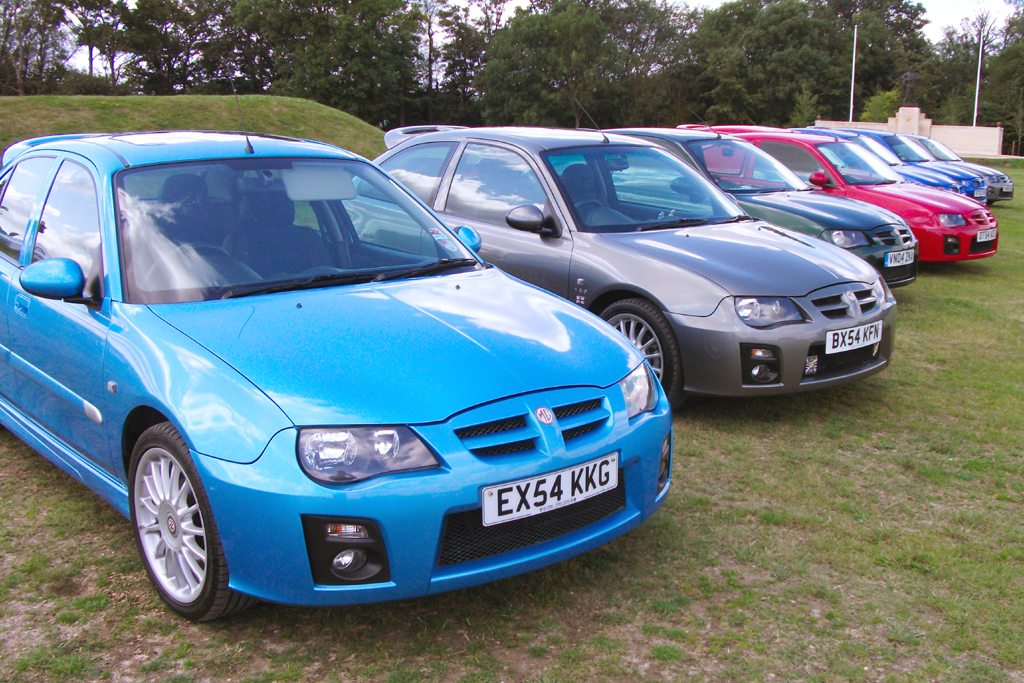 Throughout the year we have continued to support the main club at race days by organizing the lunchtime parade laps. These are proving very popular and have produced a high number of MG owners all wanting to experience the racing drivers-eye view. If you have never been to a race meeting, then you are missing a treat. Not only do you have great views of the racing close up, but you can visit the pits & paddock areas, talk to the drivers and crews and watch the maintenance being carried out. Light refreshments are also available. This really is a benefit of being a member of our club. Many of you have been present on each occasion supporting the Trophy races and the Zed drivers in the Cockshoot Cup, we hope to see you again next year too. We enjoyed another exciting year of racing which was brought to a close at Snetterton in October.
Bringing our events up-to-date, we were extremely pleased to be involved with the Classic Motor Show at the NEC this year. The theme of the show was Heroes and Heroines and Committee member Louise Allen's stunning ZR certainly proved to be the hero of the weekend for us. We were inundated with visitors interested in our cars, the Register and in the club which was great. The club stand was extremely busy for the whole three days. With hundreds of classic cars to view it was the ideal location to promote the Zeds and the Register. Several new members joined the club over the weekend who own Zeds. Welcome to you all, we hope to see you at many of our events next year.
Our events calendar for next year is almost complete. A number of the dates have now been confirmed but some still need to be finalised. A completed list will be published in next month's Register update. Look out for any up-to-the-minute information on our Facebook page.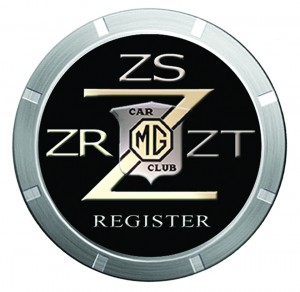 Our Registrar Paul Money is in the process of updating our vehicle database. If you have not registered your Zed, then please contact Paul at the following email address: paulmoneymg@gmail.com . If you have changed your car recently then please notify him with the new information. Paul also has a copy of the Zed build data, so if you'd like to learn more about your car then send Paul either your commission number or VIN. Please include your membership number in your correspondence.
It just remains for us to wish you all a very Merry Christmas and a Happy New Year. And to thank all of you for supporting your Register during our cars 15th Anniversary year. See you all in 2017.
John Thompson   Tel: 07854 275541 johnt5@btinternet.com www.mgcc.co.uk/zedregister