Register Update – February 2015
(Author John Thompson)
MG/TRIUMPH SHOW & SPARES DAY
1ST MARCH 2015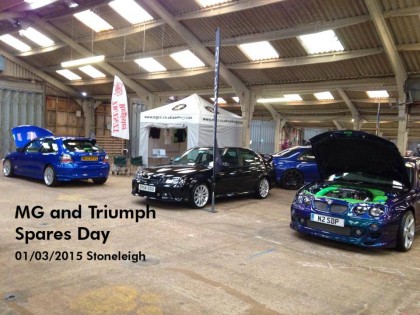 Our first event of the year will be just about to happen by the time you receive these notes. The MG/Triumph Show & Spares Day is slightly later again this year taking place on 1st March. This has become our traditional start of the year for us and we are becoming familiar faces. It's great to be back out into the MG world and catch up with people face to face after the winter months. As for the venue itself, the show occupies two of the large halls at the Agricultural Show Ground, and is crammed with trade stands, an auto-jumble, club displays, and cars for sale. If you haven't been before it is well worth a visit and an ideal way to start the year. We have assembled another eye-catching display of Zeds to whet your appetites, so visit our stand and say hello.
At this point it seems the right time to say that we are continually looking out for volunteers to help with the running of the Register. This could be by either helping run our stand at shows or by helping the committee in other ways depending on what your time allows on a more ongoing basis. If you are interested in helping in any capacity then please either contact myself or another committee member.
Your Register needs you to keep it successful.     
For further information on forthcoming events and Register information please continue to visit this site or go to our Register Facebook page.
THE HEAT IS ON – TECHNICAL TIP
It's the time of year when your car heaters and blowers go into hyper-drive clearing your windscreens on those cold and frosty mornings. I know some ZR owners have had problems with failing resistor packs causing some of the fan settings not to work. I include myself here as settings one and two stopped functioning during January on my ZR. New resistor packs are readily available from various companies, and also online from either Amazon or Ebay where they can be purchased quite cheaply. Alternatively the individual blown resistor can be replaced independently if you prefer. There are many websites and forums online which give a step-by-step guide on how to replace the pack. I won't steal anybody's thunder by going through each stage here, but the task is very straight forward and well illustrated on some forums. Good luck.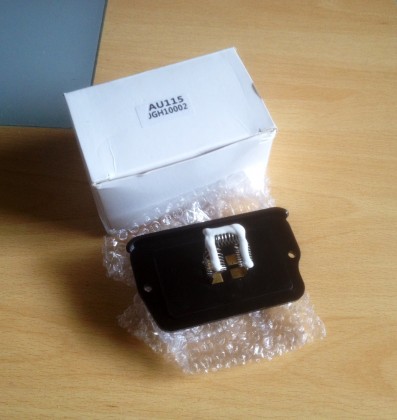 ZED REGISTER EVENTS LIST 2015
Please download the following link: