Register Update – June 2014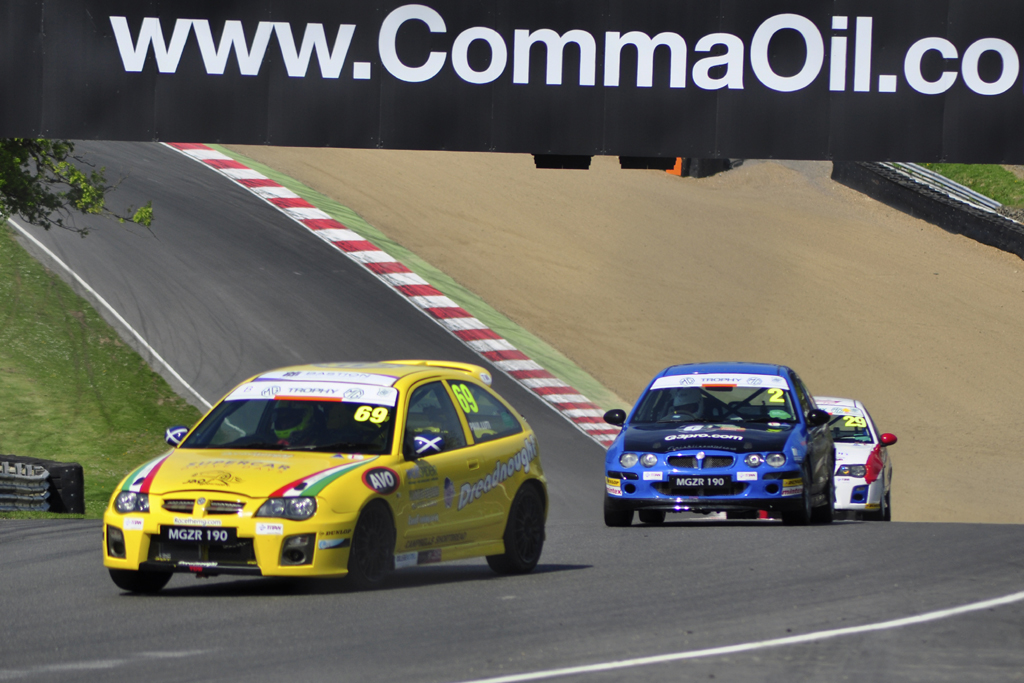 IT HAS BEEN another busy year for the Register so far with many events already behind us. Hopefully the fine weather we have been experiencing recently will continue as we approach MG90 later this month and the MG Saloon Day in July – we can only hope. There have also been some changes in the background too.
Events and shows
Bringing you up to date with our events we firstly return to April 12th for the annual Pride of Longbridge pilgrimage. This year marks the ninth anniversary of the closure of the former MG Rover plant. Despite the cool and cloudy conditions the sheer range of Longbridge-built cars and the number in attendance show that enthusiasm for this event is stronger than ever. The MG world was well represented with a respectable number of Zeds and other MG types in attendance, some of which belonged to other enthusiast groups or forums. This is an ideal event to promote the Car Club and Register to these groups, with all the benefits its members enjoy.
The following day saw a number of MG ZTs and other Zeds visit Ragley Hall in Warwickshire to celebrate the 15th Anniversary of the launch of the Rover 75. This was an ideal and appropriate location to hold such an event. The Hall has been used by Rover for corporate events and photography sessions in the past. The variety of vehicles was amazing with some quite rare Rover models making an appearance. Visitors could be taken on tours of the house too if they so wished. We took the opportunity to promote the Register. It would have been too good an opportunity to miss at such an event.
Moving forward to the May bank holiday weekend we arrive at Brands Hatch for the next rounds of the 2014 racing championship. It was dry and warm in the sun, cooler in the breeze, typical Kentish spring weather fortunately! The solitary ZS entered in the Peter Best Cup failed to make the grid, so it was left to the ZRs to uphold the honour of the Zeds. As usual the first two rounds of the Trophy Championship produced some close competition.
There were some big grids with several new entrants taking part this year; particularly in the new 170 spec. 'A proper race' was how winner Chris Bray described Saturday's race on the Indy track. After his 16 lap dual with Paul Luti, Paul took the lead towards the end only to be passed by Chris again and finish second by 0.2 seconds. Not far behind was an improving Ross Makar who produced the fastest lap time and finished third, within a second of the winner.
Sunday's race was equally close from the start. Paul Luti took an early lead before pulling off at Surtees on lap 10 with a puncture, his first ever in racing, he said. This left Chris Bray to win by three seconds ahead of Ross Makar, with Robin Walker in third place. Last year's champion Andrew Ashton didn't have it all his own way, with a third and fourth position in Class C behind Vince Pain. Paul Bryson and Ian Boulton took the Class D honours. They'll be more racing at MG90 later this month.
AGM
Whilst at Brands Hatch we held our AGM on Saturday May 3. The Chairman's report concluded that the Register had had another excellent 12 months. We had enjoyed a number of successful events, particularly MGLive! and MG Saloon Day where we were blessed with a good number of Zeds and glorious summer weather. There have been a number of changes to the committee and some existing members have either stood down or have taken up new or additional positions. We would like to welcome Jake Wilson, George Woodward and Martin Carter to the committee and wish them success in their new roles.
The new committee is as follows:
Justin Smith – Register Chairman/ZT Representative
Ray Kemble – Secretary
Peter Burchill – Treasurer/Technical & Parts Secretary
Peter Skipper – Registrar/MGCC Director appointed to Register
Jake Wilson – Regalia Secretary
John Thompson – Safety Fast! Scribe/Council Representative
Geoff Hurst – Council Representative
Louise Allen – ZR/ZS Representative
Colin Murrell – ZT V8 Representative
George Woodward – Webmaster
Neil Mattock – Non Portfolio
Martin Carter – Non Portfolio
Martin Honey – Non Portfolio
After five years in the chair Neil Mattock has stood down as Register Chairman. The committee and I would like to take this opportunity to thank Neil for all his hard work, dedication and leadership during this period. The Register had been dormant for a number of years, and the beginning of 2009 effectively saw the rebirth of the Register and gradual growth to where it is today.
In 2010 the Register won the Nuffield Gold Cup – the ultimate accolade within the Car Club. This was awarded to ourselves in recognition of all the hard work undertaken in rebuilding the Register back up from its foundations to being a successful and prominent part of the club. All of which was achieved under Neil's leadership.
A big thank you also to Darren Broxup for his role as Regalia Secretary for many years, and to Iain Turner and Martin Honey for all their hard work and playing their part in the team.