MGLive! 2018 Sprint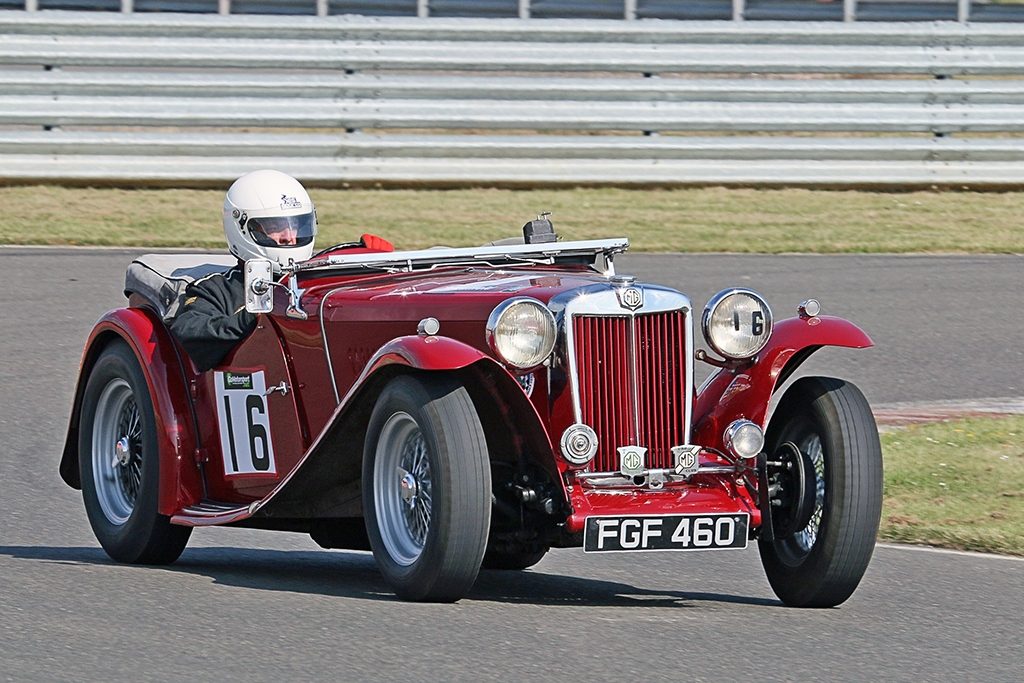 The MGLive! 2018 Sprint will be held on the Stowe Circuit, Silverstone, on Sunday 3rd June.
The ASRs and Entry Form for the Silverstone MG Live Sprint are available by Clicking Here
Stowe is a completely self-contained race circuit located behind the new Silverstone Wing. The whole circuit can be viewed from the roof terrace above the pit garages.
The event consists of cars running against the clock. Each driver lines up at the start line near the pit exit and when given the green light starts a run, which consists of nearly two laps of the circuit. The car cuts the finish beam, a time is recorded, and the run ends up back in the pit lane.
Most of the entry will be MG cars, but we also expect a good entry from other marques and a group of cars from invited championships including several powerful single seater racing cars. Qualifying will start at 9am followed by timed runs which count for awards. The cars are split into classes based on engine size and the amount of modification from standard.
Our free Classic Bus service stops at The Stowe Circuit, so why not travel down to spectate for a while?
MG Car Club members who are not part of any championship are also allowed to enter!
If you'd like to find out more information, please contact the Competitions Secretary, John Hutchison.  He can be reached by phoning 01235 849738 or emailing johnh@mgcc.co.uk
We're after a few more marshals to assist with the Sprint on Sunday; contact the Chief Marshal, Simon Morris, on simonmorrisbmmcmgcc@gmail.com if you can help.
The ASRs and Entry Form for the Silverstone MG Live Sprint are available by Clicking Here