FTF Quarterly Magazine
FasTForward, our very own quarterly magazine, is packed full of event reports, articles,technical how-to's and just about anything you could possibly want to know about the MGF scene.
It is the only magazine dedicated to all things F/TF and is an essential collectors item.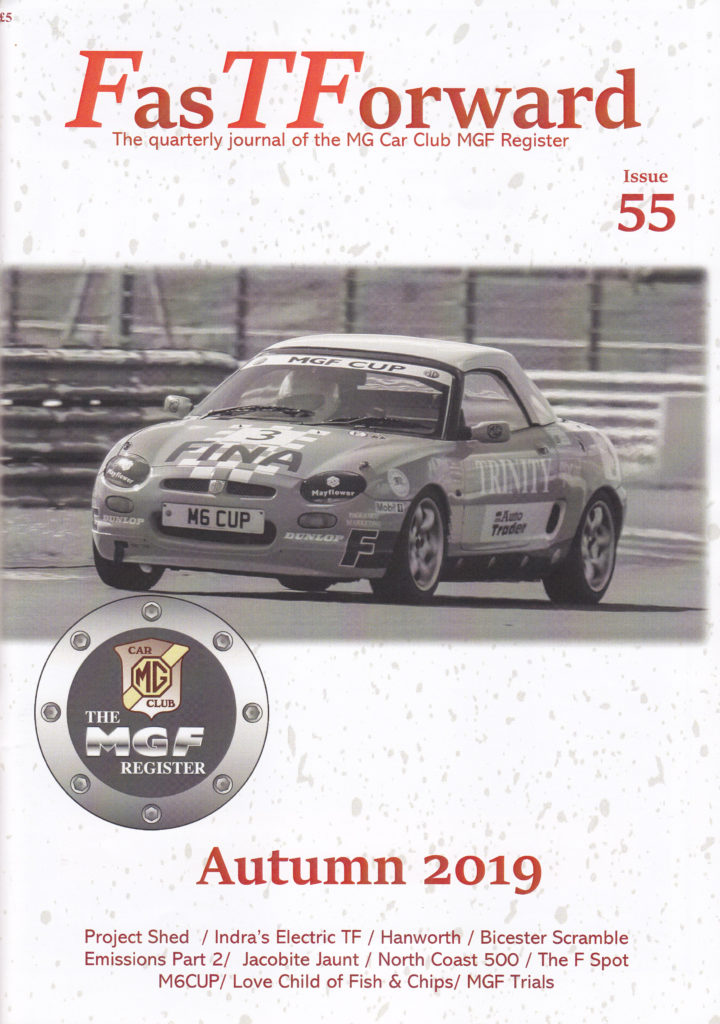 Issue #55 Autumn 2019 is out now.
All the usual news, views and reviews from around the regions and overseas.
If you don't already subscribe, you can via http://www.mgfregister.org/fastforward.html which will link you to our online shop.