MGA Day 9th August
It is with great regret that the MGA Register Committee has decided to cancel MGA Day which was to be held at the National Trust Stowe Landscape Garden on 9th August.   It has proven very difficult getting appropriate feedback from the National Trust on arrangements for the day. This is no fault of theirs; our contact has said that government guidelines continue to be sketchy, changing almost daily and the NT are trying to satisfy their customers as well as adhere to legislation.
Facilities at the property are still severely limited, with no guarantees that anything will return to normal any time soon. For instance, the cafe remains closed, and consequently there is nowhere that can provide shelter should the weather necessitate this. Also, toilet facilities are severely restricted, meaning that queues would be inevitable as we would be sharing with visiting members of the public.
There is also concern over social distancing and we know that a number of our members are in the 'at risk' category.  We are continuing to work with the National Trust to hopefully secure Stowe for 2021.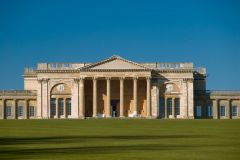 The landscape garden at Stowe is one of the most remarkable legacies of Georgian England. Created by Viscount Cobham in the grounds of his family home from 1717, it reflected a programme of ideas based on Cobham's hugely influential network of political affiliations.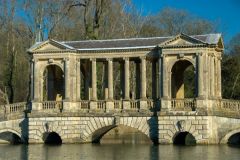 For more information click here https://www.nationaltrust.org.uk/stowe