Events in 2019
SUMMARY OF EVENTS FOR 2019.
Sunday 14th April MGA Era Brooklands 
17th to 20th May "Moranedd â Mor" Touring Weekend
15th and 16th June "MG Live" This event has been cancelled
Sunday 14 July South West MGA Day
27th July Scottish MGA Day
Sunday August 11th MGA Day at the Shuttleworth Collection
Sunday 18 August Stockfest Car Show
27th to 30th September "Castles and Gardens" Tour
Please page down to see the details for all events
---
"MGA Era" the annual season opener at Brooklands
is confirmed for Sunday 14th April 2019
——————————————————————————————–
MGA Register Spring Tour 2019 May 17th to 19th
Mynyddoedd â Mor – Mountains and Sea
Participating in the 2019 MGA Register Spring Tour will enable you enjoy a truly magnificent part of the UK, Anglesey and Snowdonia, and will give two contrasting and enjoyable driving days. Our base will be the Royal Victoria Hotel in Llanberis at the foot of Snowdon.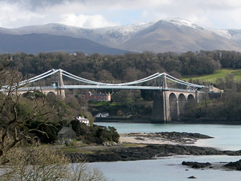 The hotel has 100 rooms and is in 30 acres of its own gardens and woodland, which includes the historic castle of Dolbadarn, being cradled between two lakes Llyn Padarn and Llyn Peris as well as the Welsh mountains. The Snowdon Mountain Railway is opposite the front door and the hotel is just 15 minutes from the A55 expressway.
 Why not extend your stay for some extra days in this beautiful part of the country?
The Royal Victoria Hotel, Llanberis, Gwynedd, LL55 4TY
We have reserved a block of 50 double or twin rooms for the nights of Friday 17th and Saturday 18th with the option to stay on a B&B basis on Sunday 19th.  The following prices are per room for two people sharing.
Friday £127.50  dinner, bed and breakfast.
Saturday £137.50  gala dinner, bed and breakfast
Sunday £79.00 bed and breakfast.  Guests who wish to have dinner, at £25.00 per person may make a reservation on arrival at the hotel.  Please note the cost for a room on Sunday night may vary according to demand.  Early booking is recommended
Single occupancy is £88.50 for Friday and £93.50 for Saturday.
There are some premium rooms, subject to availability, but this will require separate negotiation at the time of booking dependent on availability.  Non-residents are welcome to join us for the gala dinner at £25.00 per head. Dogs are not allowed in the hotel.
Update on bookings 13th November 2018
Although the Royal Victoria Hotel at Llanberis is now fully booked you can still sign up to join the tours on the Saturday and Sunday but you will have to make your own hotel or self-catering arrangements. In addition the dining room for the Gala Dinner is also full. If you want to participate then Diana and Alan Sheridan, who are the event organisers, would be delighted to assist with advice on accommodation in the area. Their contact details are below.
To reserve your room call  the hotel on 01286 870253, ask for "Groups" (Kirsty Horton), or "Reception", then quote the booking reference "MG Car Club." A non-refundable deposit of 20% will secure your room. Payment of the balance will be seven days before your arrival. The hotel will contact you at that time..
Next download and print the Entry form
Please fill in by hand and post it with your cheque for the entry fee, payable to, "The MG Car Club – MGA Register" to Alan Sheridan, 6 Hillside Drive, Liverpool L25 5NS
We look forward to meeting you next year. Rydym yn edrych ymlaen at gwrdd â chi y flwyddyn nesaf.
Diana and Alan Sheridan
Tel: 0151 428 1655 Mobile: 07768 816907 email: jalansheridan@gmail.com
---
MG Live! 2019
This event has been cancelled due to resurfacing work at Silverstone.
It has not been possible to arrange an alternative venue and date.
---
Sunday 14 July South West MGA Day
Destination is Cothay Manor and Gardens near Wellington.
This years day starts at the Tobi Inn Taunton situated on the A358 just off Junction 25 M5.
There will be refreshments served during registration 10am onwards. For those wishing to partake  a "All you can eat " breakfast is available for £4.99p from 8am. Members to make there own arrangement with the restaurant 01823 443121.
The tour is centered around the Blackdown hills and surrounding countryside before taking the narrow lanes to Cothay Manor a 13th century Manor House.
The cost of entry to house and Gardens is £14 p.p. and includes a guided tour of the house. The house cannot be viewed without booking in advance due to limited numbers. Those wishing to visit the gardens only the cost is £7.80 p.p.  There is a small cafe serving light refreshments in the garden and toilets.
As the house is privately owned and limited staff we have been asked to book in advance for either the garden or the combined tour.
Cheque payments can be made to Cothay Manor stating MGA register and your name.  Details can be found at https://www.cothaymanor.co.uk/
Bank transfers to 30-98-61 account number 31440668 stating MGA  and your name.
(Credit cards cannot be excepted due to lack of Internet).
These rates are for groups so please support the register.
Finally the entry for the rally is £10 per car to cover the usual expenses of MSA permit, printing , refreshments and planning.  You can pay the £10 on the day but you need to register with me and Cothay Manor to enable the day to run smoothly, please contact me on mgasouthwestrep@gmail.com
 Alan Whitfield
—————————————————————————————————–
Scottish MGA Day 27th July
Please note this event is on a Saturday for the first time.
Details and booking procedure available at
https://www.mgcaledonian.com/event/2019-scottish-mga-day/
—————————————————————————————————
 MGA Day 2019
We have now confirmed arrangements to visit the Shuttleworth Collection in Bedfordshire.  Many of you will be familiar with this venue, which features both aeronautical and automotive museums, along with Swiss-style gardens and a sculpture trail. The date for your diary is Sunday August 11th 2019. For more details, see http://www.shuttleworth.org/the-collection
Please be aware that this is not a "Flying Day" on the Shuttleworth calender.
The "Group Rate" admission charge per person will be £10.50 for the Collection, £6.50 for the Swiss Garden only, £15.50 for a combined ticket.
---
Stockfest Car show
Sunday 18th August
Now in its fifth year, Stockfest Car Show includes our Rare Breeds Tour entry forms now available at  www.rarebreedstour.co.uk
For all the details on the show itself click here stockfestcarshow.co.uk. Both events are supported by MGA Register and MGA Twin cam Group so we try to get as many MGAs and MGs along.
————————————————————————————————–
MGA Register "Castles and Gardens" Tour 2019
27th to 30th September
Spectacular wooded hills, rolling downland, marshes, the UK's only desert and scenic coastline are just a few of the things you will see driving the routes on this year's autumn tour. O'h and a number of magnificent gardens and a couple of very different castles to visit too.
The Powdermills Hotel near Battle will be our base. Grade 11 listed and set in 65 acres of gardens, lakes and woodlands the hotel has 49 rooms and is within walking distance of Battle, The Abbey – 1066 and all that.
The Powdermills Hotel, Powdermills Lane, Battle  TN33 0SP
Update from Nick Kay 18th April: 
The Powdermills Hotel is now fully booked. 45 rooms have been reserved. Two rooms (making the full complement of 47) are currently out of commission but should be available by September.  There is one place available on the waiting list.

There is no limit on the number of cars taking part in the tours, if you wish to take part there is alternative accommodation available at The Bannatyne Hotel and Spa which is a large hotel 10 minutes drive away from the tour hotel towards Hastings on the A2100.  The White Swan in Catsfield is only 5 minutes drive from Powdermills and has three rooms.

I am happy to speak to anyone on the telephone who is looking for accommodation and there is plenty of spare capacity for the Gala Dinner for those staying elsewhere, cost will be £35 per person.
Once you have reserved your room please click here to download the entry form  and send it with your cheque payable to: "The MG Car Club – MGA Register" to Nick Kay, 9 Bewl Bridge Close, Flimwell, Wadhurst, East Sussex, TN5 7NL We very much look forward to seeing you later in the year.
Nick and Claire Kay Tel No: 01580 879708 Mobile: 07748 276615
email: nick54kay@gmail.com