The Eagle comic 9th September 1955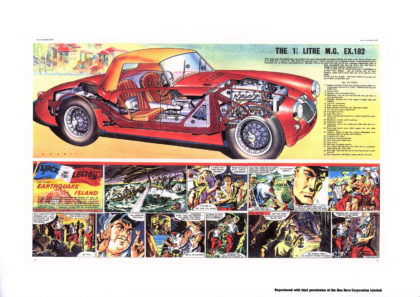 The Eagle a popular childrens' comic in the 1950s is believed to be the first publication in the world to announce the impending arrival of the MGA two weeks before the official launch.
Click on the image for a close up of the centre spread of an EX182 MG's new 1500cc sports car.
Now available from the MGA Register shop as a full size colour poster limited to 101 copies.  Priced at £11.00 + p&p, see all the details on our Merchandise page.