The Car as Art
MGA Register introduces a set of 3 posters presenting the MGA as illustrated in the hand drawn sales brochures of the 1950s.  Evocative images to delight all enthusiasts.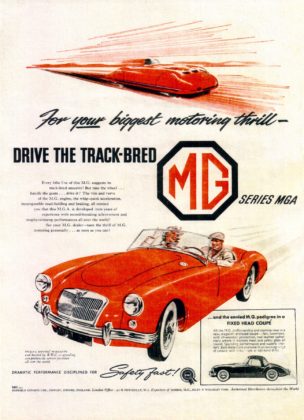 Ideal for framing to hang in your garage, workshop or study.
See all the posters in our Merchandise shop on this site
Will be on sale at MGLive!
Available now by mail order