Welcome to the MG Car Club's events page. Shown below are the events being staged by the MG Car Club's Centres, Registers & Branches throughout the year.
Here you will find information about hundreds of MG related events that take place throughout the course of the year. We don't just stop at UK-based events though, listed below are key international dates that are being staged.
Alongside all of the below are Pub Meets (Natters). These take place up and down the country on a monthly basis and the full listing can be found here.
Whilst we make every effort to ensure details are correct at the time of going to press please check with the organisers before embarking on a long journey. 
If your event is missing from the list below then please tell us about it by emailing office@mgcc.co.uk
For more regional events, please visit our Centre websites – CLICK HERE
For more model specific events, please visit our Register websites – CLICK HERE

Triumph and MG Weekend 2022
August 19 - August 21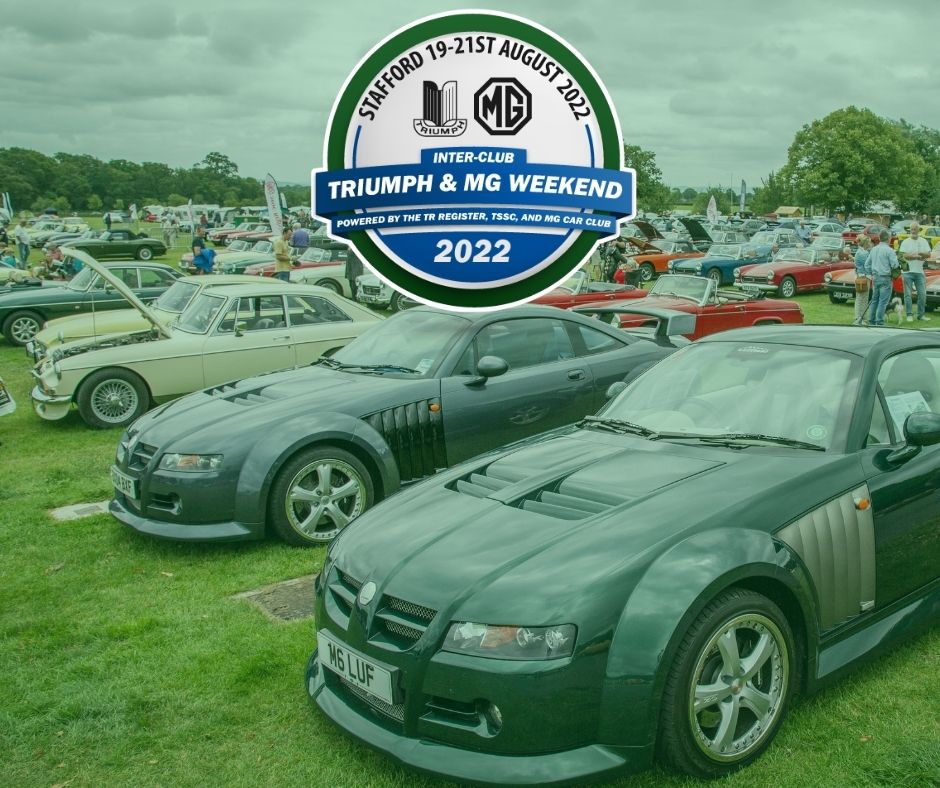 The UK's largest outdoor Triumph & MG Show
Brought to you by the TR Register, TSSC, and MG Car Club.
Join us for a weekend at Stafford Showgorund, for a celebration of all things Triumph and MG, with lots to do for both car fans and the rest of the family alike!
Camping is available or why not try one of the many B&Bs or quality hotels in the area.
We will be marking 60 years of the MGB and 40 years of post-Abingdon MGs plus the TSSC will be marking 60 years of the Triumph Spitfire plus 50 years of the Triumph Dolomite! The TR Register will be celebrating the 70th anniversary of the birth of the TR concept, when the first Triumph TR Sportscar 20TS was unveiled to the public for the very first time.
The latest announcement sees the Stag Owners Club join the line-up as well with arena appearances and club displays for the Stag Owners Club and Triumph's grand tourer.
We had a fantastic time at Malvern last year, so let's get ready to do it all again!
Attractions will include:
– Displays of Triumph and MGs
– Trade Show and Autojumble
– Camping
– Live music and entertainment
– Meguiars Concours and Pride of Ownership
– Live arena
– AutoSOLO / GymKhana
Tickets to go on sale mid-March 2022 via the event website at www.triumphandmgweekend.com