The 2017 MGCC Anglia Summer Picnic Report – By Roger Latham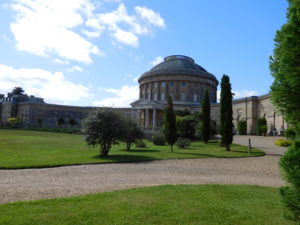 Great day, great weather and a great line up of MG's.
On a lovely summer's day we met at the NT Ickworth House in Suffolk.
An excellent area on grass had been set aside for our use close to all facilities and the house and gardens.
Present were 50 MGs. These ranged from T Types through MGA, B, C, GTV8, Midget, Magnette, RV8, modern TF's and Z cars through to the latest MG3's.
'Wow' some display indeed, which was much admired by other visitors to Ickworth House.
At lunch time groups of MGCC members were seen enjoying their food and drink around their cars in the glorious sunshine.
This most interesting house was there to view, for those who desired, together with the magnificent and colourful garden.
I don't suppose I was the only one who got a bit pinker than anticipated lulled by the summer breeze!
Next year's venue is not yet in the planning stage but suggestions are welcome.
Roger Latham