The Adventure's of Dave
Dave the Bear was born in 2003 at Harrods of London, and his first stop on his travels was to the Hollycombe Working Steam Museum on the 21st April 2013, he then set of on an adventure much further afield, thanks to member's of the MGF Register, helping to raising money for the MGF Registers 2013 Charity 'Macmillan Cancer Support'.
'Dave'  wanted to go out in a blaze of glory & it was decided that he would retire at MG90, his final mission was to raise funds for the MGF Register's Charity for 2014  'AgeUk'. What better way for 'Dave' to find a caring retirement home then to have an auction on the Saturday evening.
***
Tim & Adrian ready to find 'Dave' a new home


***

Adrian introducing 'Dave' to John & Carole Millard who won the auction with a winning bid of £130

***
In case 'Dave' wants to go on holiday with John & Carole in his retirement he remembered to take his passport to MG90.

 Wishing you a long & Happy Retirement 'Dave'
***
THE ADVENTURES OF 'DAVE' THE BEAR

The adventure begins – Getting warm on John's engine at Ockham Wood
***

Driving a traction engine at Hollycombe
***

Dave & Benji go for a flight in Sopwith Camel…
…not the best place to choose for a seat!
***

Dave and Benji try out a Norton for size…it was too big !
***

Dave concentrates hard at the MGF Register Committee Meeting
***

Dave tucks in to his starter at the MGCC South East Dinner but it looks like he has forgotten his Dinner Jacket…Doh!
***

The rugby style handover was perhaps not the most genteel….
***

Dave Goes to RAF Duxford, Brian Davis reluctantly handed Dave to Andy Watson.
***

Dave on the wheel of a B52
***

Dave try's to fly the plane.
***

Paul taking care of Dave on the Portsmouth – Isle of Wight ferry – but not for long!
***

Dave Steering the Ferry
***

Dave and Paul doing the holiday thing!
***


Dave on the knee of MGCC Chairman Bill Silcock
***

Dave "Martini'd" up.  New barnet, shades, t-shirt and passport.
***

Helping Cath & Gary clean the car – ready for the next adventure
***

Dave steering the boat on the Norfolk Broads ……..
***

…. it took awhile to master how to moor up
***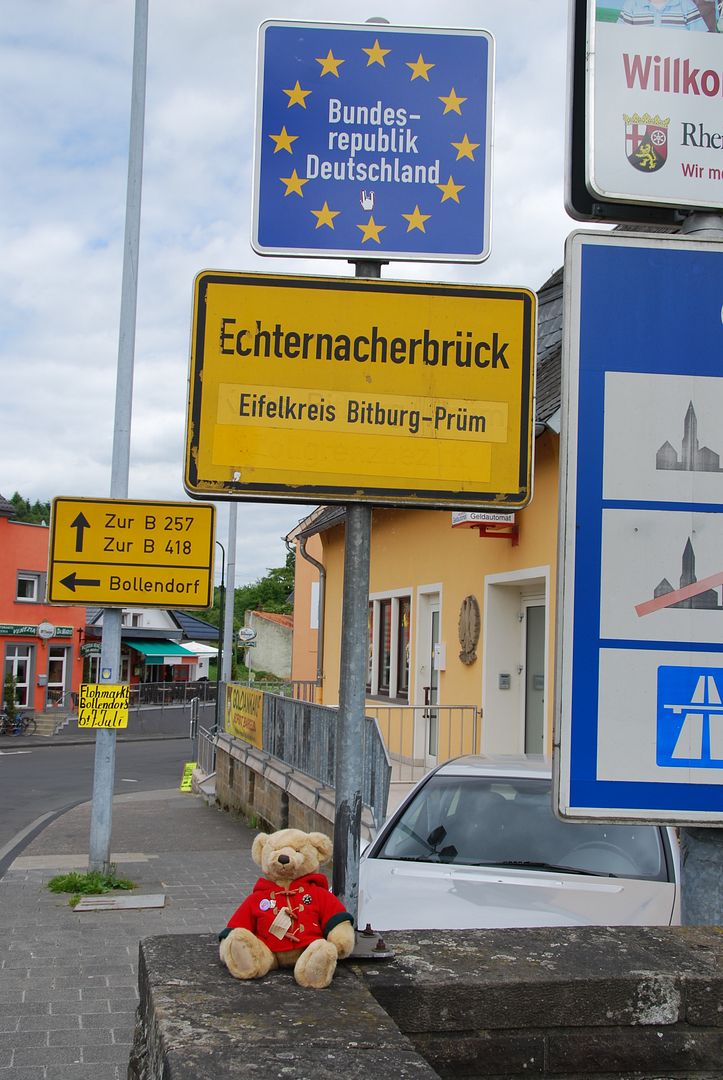 Sitting on the border between Luxembourg and Germany
***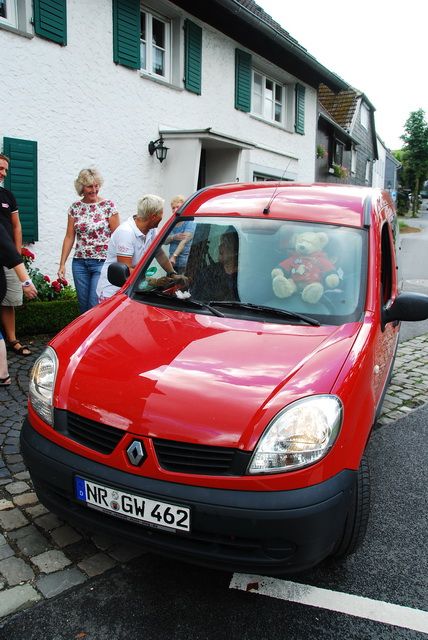 The locals in Blankenberg loved Dave so much, they paid to have him sit in their van
***
Dave on the start of MGFIM2013 – Germany
***
Dave with Paddy – Niederrhein-Tour 2013