MGF Register AGM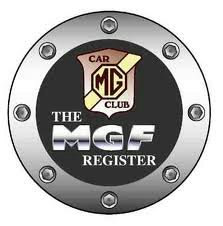 MGF Register AGM
19th March 2016
The AGM is returning back to Abingdon this year.
The AGM will take place at 14:00 at the Oxford Abingdon Hotel (we know it formally as the Four Pillars).
Oxford Abingdon Hotel, Marcham Road, Abingdon, England, OX14 1TZ
AGM Agenda:
1) Apologies
2) Approval of the Minutes of the 2015 AGM
3) Matters Arising
4) Reports
5) Elections of Officers & Committee Members
6) Confirmation of Regional Representatives
7) AOB
Nominations for candidates for the above posts to be sent to Michael Murkin (Secretary) at secretary@mgfregister.org by Friday 11th March. If nominations have not been received in advance, then nominations may be accepted at the AGM.
Please send any matters for discussion to Michael Murkin (secretary@mgfregister.org) by Friday 11th March.
*****
The MGF Register's Awards Dinner – Saturday 19th March
This will also take place at the Oxford Abingdon Hotel.
Oxford Abingdon Hotel, Marcham Road, Abingdon, England, OX14 1TZ
Meet up from 19:00 for 19:30 meal. The bar will be open from 19:30 till 23:30.
Further details Awards Dinner
*****
Chairman's Charity Run in aid of Guide Dogs – Sunday 20th March
The Chairman's run will be on the 20th March and the starting point will be in Abingdon. We will be visiting the home of one of the most remarkable men of the 20th century. Nuffield Place reveals the surprisingly down-to-earth lives of Lord Nuffield, founder of the Morris Motor Company, and his wife. Their home and personal possessions are just as they left them, the decor and furnishings intact. From the comfortable sitting room with a small black and white TV, to Lord Nuffield's humble bedroom with a secret built-in workshop, this intimate home exudes the tastes and interests of its remarkable owner.
Details can be found at http://www.nationaltrust.org.uk/nuffield-place
The road run cost will be £7 for MG Car Club members and £12 for non members.
The road run cost includes the road book, rally plate and covers the MSA exemption certificate.
Entrance to Nuffield House will be at a group fee of £7.75 per person unless you are a member of the National Trust where then you then get free access.
Book the Chairman's Run here Chairmans Road Run