Twin Cams took pride of place at Brooklands in celebration of their 60th Anniversary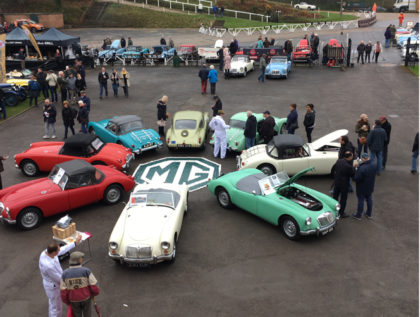 SRX 210 The Le Mans Class winner from 1959 joined the octagon of Twin Cam cars.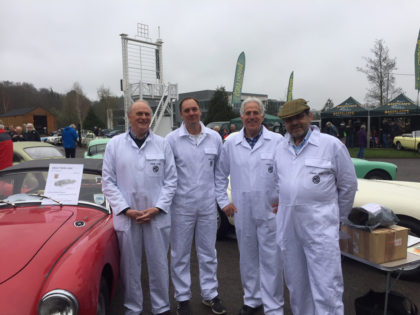 Members of the Twin Cam Group Committee managed to look cool despite a cold dreary day.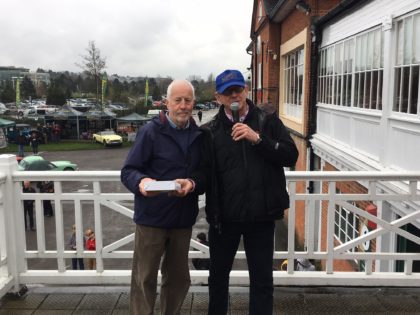 Bruce Mayo receiving the Twin Cam 'Car of the day' award from Jon Glover.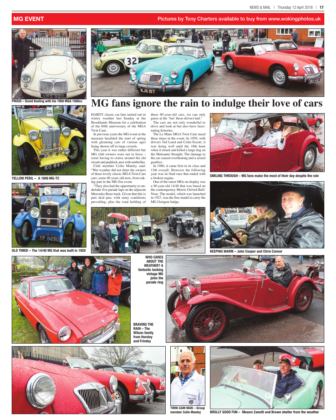 The Woking News and Mail published this full colour page,