EGM of the FWD Register 8th February 2015
On Sunday 8th February the FWD Register held an EGM at Kimber House – Jim Lott kindly prepared these minutes.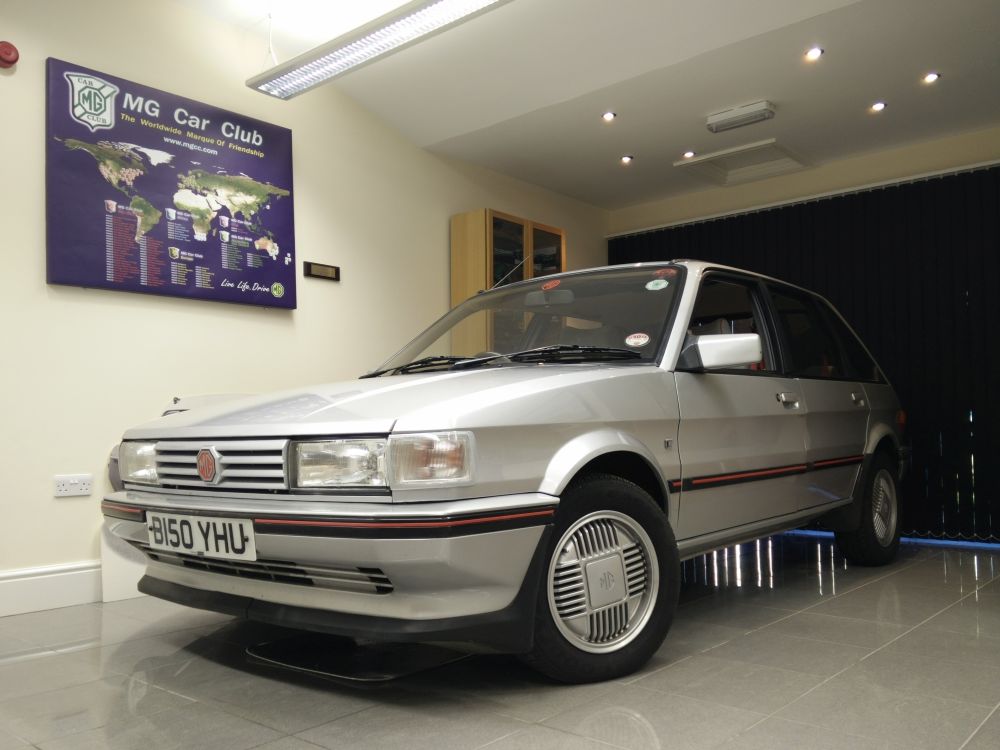 Those Present: ‐
Adam Sloman (Chair)
Tanya Field (Vice Chair)
Ben Hatton
Wayne Bates
Ken Armstrong
Colin Corke
Jim Lott (Note Taker)
Adam opened the meeting by saying that due to him now being employed by the MGCC, he is no longer eligible to be chairman and therefore was stepping down. However the meeting has been called to try and give the register some direction and purpose for the coming year.
New Committee:
Tanya Field was proposed as Chair by Adam and Seconded by Wayne, proposal carried
unanimously.
Ben Hatton was proposed as Vice Chair by Jim and Seconded by Tanya, proposal carried
unanimously.
Wayne Bates proposed as Treasurer by Ken and seconded by Adam, proposal carried unanimously.
Colin Corke was proposed as historian by Ben and seconded by Jim, proposal carried unanimously.
Adam said he would like to remain on the committee without portfolio.
Chairs Report:
Tanya then spoke about FWD events planned for the coming year. A photo shoot has been arranged at Cowley and Norman Dawson (non MGCC member) is supply a Mk1 Maestro for the event. Norman may be persuaded to join the MGCC. There is a need to bring the 1100 and 1300 clubs into the register and we need to persuade the owners of the benefits of MGCC membership.
Question; Can we open the register to any Metro, Maestro or Montego? Adam will speak to Julian White (MGCC General Manager) to see if this is possible to persuade the MGCC board to letting other makes into the club.
Action: Adam to speak to Julian White
Question; should we consider partnerships with other FWD clubs? Most body panels and parts are becoming difficult to obtain so it would be good to work with other clubs to see what parts are available.
Action: Tanya to try and obtain lists of parts from other FWD clubs
Financially the register is sound with around £1300.00 in the account. This is currently looked after by Kim O'Shea, the MGCC Finance Officer. Now we have a treasurer, Wayne, he will now be responsible for the account.
The only expense incurred so far has been the purchase of the new FWD stickers.
Question; can we enquire about having FWD mugs as well. (The Metro Owners Club has some nice mugs and the contact there is Tom Morley).
The car club does not hold stock so it might be that we have to have a group buy. It was also suggested to have some T shirts with FWD cars and the logo.
Action: Adam and Tanya to investigate FWD promotional items
Planned Events: ‐
4th April 2015 – FWD Run. This is planned for all FWD MGs to start at Kimber House at 9:30am and then convoy to Cowley to pick up the non‐MG FWD cars and then on to Gaydon for lunch.
Gaydon will allow 25 cars in for free. After lunch, the convoy will proceed to the MG Motors headquarters at Longbridge. Tanya is organising run plaques and flags for the event.
Also speak to Tom Morley reference small metal plaques to hand to the owners of FWD vehicles taking part.
Action: Tanya to speak to Tom Morley about small hand out plaques

12th April 2015 – MG Era Day, Brooklands Motor Museum, Surrey – Normally a good turnout of all MGs and some FWD cars.

18th April 2015 – Pride of Longbridge Rally – this is the 10th anniversary of the Longbridge plant closing and all FWD cars are welcome. There will be a convoy of Metros from Hopwood Services to
Longbridge similar to that taken place in previous years.

13th and 14th June – Bristol Classic Cars show – Bath and West Showground Shepton Mallet. MGCC SW centre have a stand. Tanya to investigate whether she can get a stand for FWD cars although Tanya cannot attend herself as she is at Mini Cooper Day at Beaulieu.
20th & 21st June 2015 – MG Live! At Silverstone – This is the MGCC premier event of the year. It is hoped that 5 or 6 Metro 6R4s will be attending as it is the 30th Anniversary of their first competitive rally this year.
The FWD register should have a table in the main marquee and it will need to be manned by a rota system of FWD members present at the event.
5th July 2015 – BMC and Leyland Day at Gaydon – FWD register should have a presence.
12th July 2015 – MG Saloon Car Day – location TBA ‐ with the demise of the MG 'M' group, this event is being organised by the MGCC Zed register but all Saloons are welcome.
2nd August 2015 – BL Day at Ferry Meadows, Peterborough – MG cars welcomed.
19th & 20 Sept 2015 – Classic Car Show – Manchester, Trafford Centre – Could be a consideration for FWD members further North.
13th to 15th November – Classic Motor Show, NEC Birmingham – Need a stand and FWD cars, always a good show.
It was suggested for an Autumn Run, the FWD register could join with an existing organised Centre/Register run.
Action: Adam to enquire about an end of season run with a Centre in the North
POST MEETING NOTE
Tanya has arranged a 2 car stand at the NEC Restoration Show at the end of March. Martin Feely is interested in bringing his tatty MG Metro and Adam is trying to find either an MG 1100 or MG 1300.
Tanya is hoping this will also be a good way to get the MG FWD Register some publicity and stand us in good stead for a stand at the NEC in November (both events run by the same people).
FWD Cars Registered with the MGCC;
There needs to be an audit of the FWD cars registered with MGCC.
Many members register their cars and forget to un‐register them when they are sold or otherwise disposed of.
Safety Fast;
There should be a FWD register update every month with a double page spread twice a year.
Action: Jim to email the SF Guide‐lines to Tanya
Website;
The FWD microsite on the main club website (http://www.mgcc.co.uk/fwd‐register/) is updated by
Adam, so any news or articles for inclusion should be forwarded to him (fwd@mgcc.co.uk) to keep the microsite up to date.
Action: Adam to update the microsite with new committee information
Kimber House;
The club are arranging to have open days at KH as follows: ‐
24th May 2015 – Open for MGCC Members
25th May (Bank Holiday Mon) – open for Non MGCC Members
Value for Money;
Colin asked if it could be more widely publicised about the benefits of joining the MGCC.
It is a lot of money and prospective members need to ensure that they get value for money.
Adam said that he is working on incentives to try and get some more younger people interested.
Next Meeting;
There was a suggestion that the next FWD Committee meeting should be at Longbridge. Date TBA