Local Club Meets
East Bedfordshire
The Cock, Broom, Bedfordshire, SG18 9NA
3rd Monday from 7 to 7:30pm
Ron Green: 01767 315306
Richard Cass: 01767 318166
eastbeds@mgccanglia.com 
The natter was started by Gordon Warren and Barry Wilgrass in early 1972 at the Red Lion Deadmans Cross. It later moved to Southill and settled there for a number of years. When the pub there was refurbished it changed in character and it was decided that it was no longer suitable and a move was needed. In January 2004 we were warmly welcomed to the Cock Inn in Broom and we have been meeting there each month ever since.
What is now the Cock has, in its time, served as a shop and alehouse. Inside it retains most of the original wood panelling and has a wonderful old world atmosphere. It has been expanded to include rooms from the cottages that used to be separately occupied. They have become the dining room and kitchen. There is no bar counter. The ale has always been tapped from the barrel and passed up the cellar steps at the top of which is now a drinking area. We generally meet in one of the rooms that once served as the publican's parlour, and enjoy the lively chat in the cosy interior during the winter months. The so called tap room, formerly used as a shop, and the skittles room are at the front of the pub. Indeed, some of the nattering may take place during a skittles game for those of us who like to throw things about. The pub was sold by Greene King in 2013 and is now a Free House. NIck, the landlord, usually has a selection of guest real ales and cider and Greene King IPA is the regular standby. In the warm summer evenings we can enjoy these excellent ales outdoors in the courtyard.
The good sized car park and the attached field are accustomed to interesting visiting cars. The Austin Healey and TR clubs also meet at the Cock . We have had some other vintage, PVT and classic marques to visit, especially in the summer, and these have provided an interesting variety on the field.
Of course we are devoted to our MGs but you will get a warm welcome whatever you drive or ride.

Central Bedfordshire
The MG 101 Group, meets at lunchtime in various locations in the Bedford area.
1st Wednesday, 10 to 10:30am run plus a 1pm lunch meeting.
Graham Brown: please email for details centralbeds@mgccanglia.com

Mid Cambridgeshire
The White Horse, Milton, Cambridge, CB4 6AJ
1st Wednesday, 8pm
Alan Yeo: 01223 243570
midcambs@mgccanglia.com
The Cambridge club meet has moved – to the White Horse pub (across the road from the Lion and Lamb) for the Milton monthly gatherings. More information to be posted soon. It still meets on the first Wednesday of the Month. Phone Alan Yeo 01223 243570.

East Cambridgeshire
The Chestnut Tree, 1 Mill Road, West Wratting, Cambridgeshire, CB21 5LT 
Lunchtime, from 12:00pm – 3rd Saturday
John & Vicky Morrill 01223 880679
eastcambs@mgccanglia.com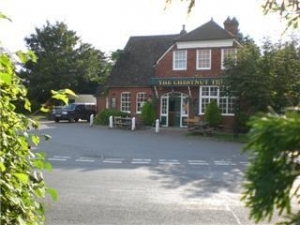 East Essex
The White Hart, Weeley Heath, Clacton on Sea, CO16 9ED
Lunchtime – 1st Sunday from 12:00pm 
Max Collier: 01206 250868
eastessex@mgccanglia.com

West Essex
The Mole Trap on the Common, Stapleford Tawney, CM16 7PU
1st Monday from 8:00pm
Mike Linward: 020 8529 3241
westessex@mgccanglia.com

Mid Essex
The Crown Inn, Sandon Green, Sandon, Chelmsford, Essex CM2 7SH (www.crownsandon.co.uk)
2nd Thursday from 7:30pm
Dave Tynan: 01795 535776
Andrew Woods: 01277 210009
midessex@mgccanglia.com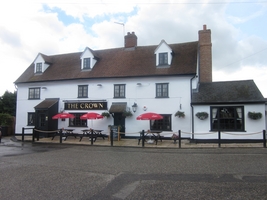 The Billericay club meet is a meeting which aims to provide members in the South Essex area with a focal point where they can get together and share in all the social aspects of MG ownership, regardless of which model they own; either old or new. The meet is held at The Crown Inn, Sandon Green, Sandon, Chelmsford, Essex CM2 7SH, on the 2nd Thursday of each month. Sandon Green is adjacent to Sandon which sits between the A130 (Great Baddow) & A12 (Sandon Park & Ride).We meet at around 7:30pm and, as the pub has a good value menu, most of our members come have a meal first. The Bar has a good selection of Beers and also serves Tea & Coffee. The pub provides a nice relaxed atmosphere and has a log fire for the cold winter nights, and has a large outdoor seating area overlooking the green for the warm summer nights. It has a large gravel car park to the side and further parking on the road outside, so parking is never a problem. The club meet is run on an informal basis and always has lively conversation on various topics.
Once a year, on the 2nd Thursday in June, we organise an open evening where we invite members of other car clubs to come and join us.
Why not come and join us?
If you require any further help or assistance please contact either: Andrew Woods 01277 210009 after 7pm, or Dave Tynan 01795 535776 after 5.30pm
West Hertfordshire
The Hollybush, Redbourn, Redbourn, AL3 7DU
3rd Tuesday from 8:00pm
David Brooke: 01727 853349
westherts@mgccanglia.com

Mid Norfolk
The White Horse at Longham, near Dereham, NR19 2RD
1st Tuesday from 7:30pm
William Ball: 01508 471506
midnorfolk@mgccanglia.com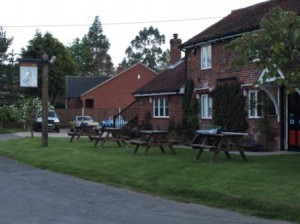 The club meet at the White Horse at Longham, near Dereham in Norfolk, meets on the first Tuesday of each month and is supported by an active band of MG enthusiasts (male and female) with a wide range of cars. There are currently around 25 regular members with cars ranging from the 1930's (F & P Types), through the 50s (TD, TF, Z Magnettes and MGAs) 60s, 70s & 80s (MGBs, Cs, Midgets, Metro and Montego), 90s & 00s (MGRV8, Fs, TFs and Zs). We even have an MG6!
We organise our own Local and Anglia Centre events, as well as supporting other Classic Car events locally. We also organise Auto tests for those looking to get involved in this type of motorsport.
Our highlights for 2011 were the Open Evening on 31st May, which was during Lincs Centre's "Norfolk Week", the Norfolk Gala Day at the Royal Norfolk Showground on 11th September and not forgetting the annual Norfolk Riviera Run on 28th December, this year beginning at Sheringham in Norfolk.
You are very welcome to join us at our meet from 7:30pm onwards and on any of our events, even if you don't (yet) have a MG! You can be sure of a warm and friendly reception. Details of how to find the White Horse can be found at www.longhamwhitehorse.co.uk or by searching the postcode NR19 2RD. It's just off the A47, west of Dereham.For further information, or just to let us know to expect you, please give William Ball a call on 01508 471506 or email him at william.ball@virgin.net

East Norfolk
East Norfolk Club Meet (Burblers) www.burblers.com
The Bird in Hand, Wreningham, Norwich, NR16 1BH
4th Friday from 7:30pm
Stuart Middlemiss, 01508 570487
Our club meet is held at The Bird in Hand at Wreningham on the B1113 Mulbarton Road south of Norwich, on the 4th Friday of each month, from 7.30pm. Using Google Maps, search on the postcode NR16 1BH for the exact location.
The Bird in Hand, owned by Gill and David Brake,and largely run by their son and daughter, Alex and Lizzie, are enthusiastic about classic cars and have been campaigning to have us there! It is an ideal venue for our meet, with a large car park, delightful garden and good food and beer.If you wish to eat, the phone number for advance booking is 01508 489438.
The Norwich 'Burblers' began in 2006 merely as a local informal group of mostly RV8 owners but has now grown to about a hundred members spread over the UK and overseas, with many different MG models represented, plus the odd Healey 3000! (well, it was built at Abingdon, after all).In October of 2007, we decided it was time for a regular monthly get-together and the BurbleNat is the result.
Newcomers and all MG's are given a very warm welcome; there are no cliques of established members chatting only amongst themselves, I assure you! We'd especially like to see more owners of older MG's, to augment the more modern MG's, from the MGA onwards, which attend.
We also organise various trips and events during the year and often meet up for an impromptu chat in a local pub somewhere. The founder members remain involved in the MGCC V8 Register (and regularly attend the Needham Market Natter) but we also have an active network of members who compare notes on all sorts of issues, to do with various types of MG.
We also have a digital collection of Rover literature on the RV8 and maintain an ever-growing dossier of part numbers, sources and services for the RV8.
But please, do not have the impression that the RV8 dominates the Burblers; lots of members have, or have had, other MG's and all are passionate about the Magic of MG!
We look forward to meeting you!
South Norfolk
The Swan, Hillborough, Thetford, IP26 5BW
2nd Thursday from 7:30pm
Alison Isaacson 07940 129561
Jeff Gower 07742 389103
southnorfolk@mgccanglia.com

Mid Suffolk
The Lion, Needham Market, IP6 8EA
2nd Friday from 7:30pm
John Cumming: 01359 259717  johncumming@talktalk.net
Graham Wills: 01379 890732  willsfelixstowe@talktalk.net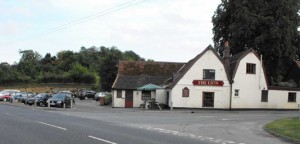 The inaugural meeting was 13th June 2003 and came out of 3 friends, John, David and Graham, meeting on a monthly basis for a natter and a pint as there wasn't an MG Car Club Meet in Suffolk.
Now, 20 to 30 enthusiasts meet each month  cumulating in a Dinner at the Lion in early February with 50 friends, or so, enjoying good food and conversation.
The Lion is well situated for the A14, A140 and A12 and has one bar, a restaurant area, outdoor tables and chairs for those sunny warm evenings and a reasonably sized car park.
Since the first Mid-week Run in April 2004, they have become an important part of the club meet social scene.
The Runs are organised each month by a different member and partner/friend and continue to attract 25 to 30 members at each event.
Several members are keen followers of the MG Car Club Racing series and visit a number of the major race circuits as a group. Discounted Race entry tickets are available from the MGCC at Kimber House.
All MG owners and spouses, partners and friends will receive a warm welcome.
Don't hesitate to contact John or Graham for more information or just turn up on a club meet night from 7:30 pm on the 2nd Friday of each month.
East Suffolk
The Fox, Shadingfield, Beccles, NR34 8DD
3rd Wednesday from 12:00pm.
Peter Skipper 01502 721141
Lesley Wells
eastsuffolk@mgccanglia.com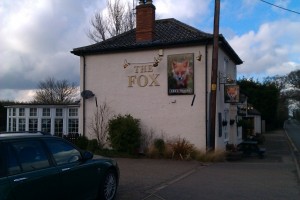 The 'East Coast' lunchtime club meet venue is to cover MG Car Club members living in the South East Norfolk and North East Suffolk areas or associated MGCC visitors to the region.
The monthly lunchtime meeting is to be based at The Fox, Shadingfield, Beccles, Suffolk NR34 8DD which is on the A145 main road south of Beccles. The pub is a lovely old inn with a good car park, good food, a changing wide range of excellent beers and run by owners Matt and Jemma, who are MG owners themselves.
We to meet at 12 noon on the third Wednesday of the month, plus other dates in the summer and a Christmas dinner date also appear on our calendar. You can view the pubs details on www.shadingfieldfox.co.uk or for any other questions please contact Peter Skipper chairman@mgccanglia.com  or 07445 932323 Pub Meet East Coast Calendar 2015